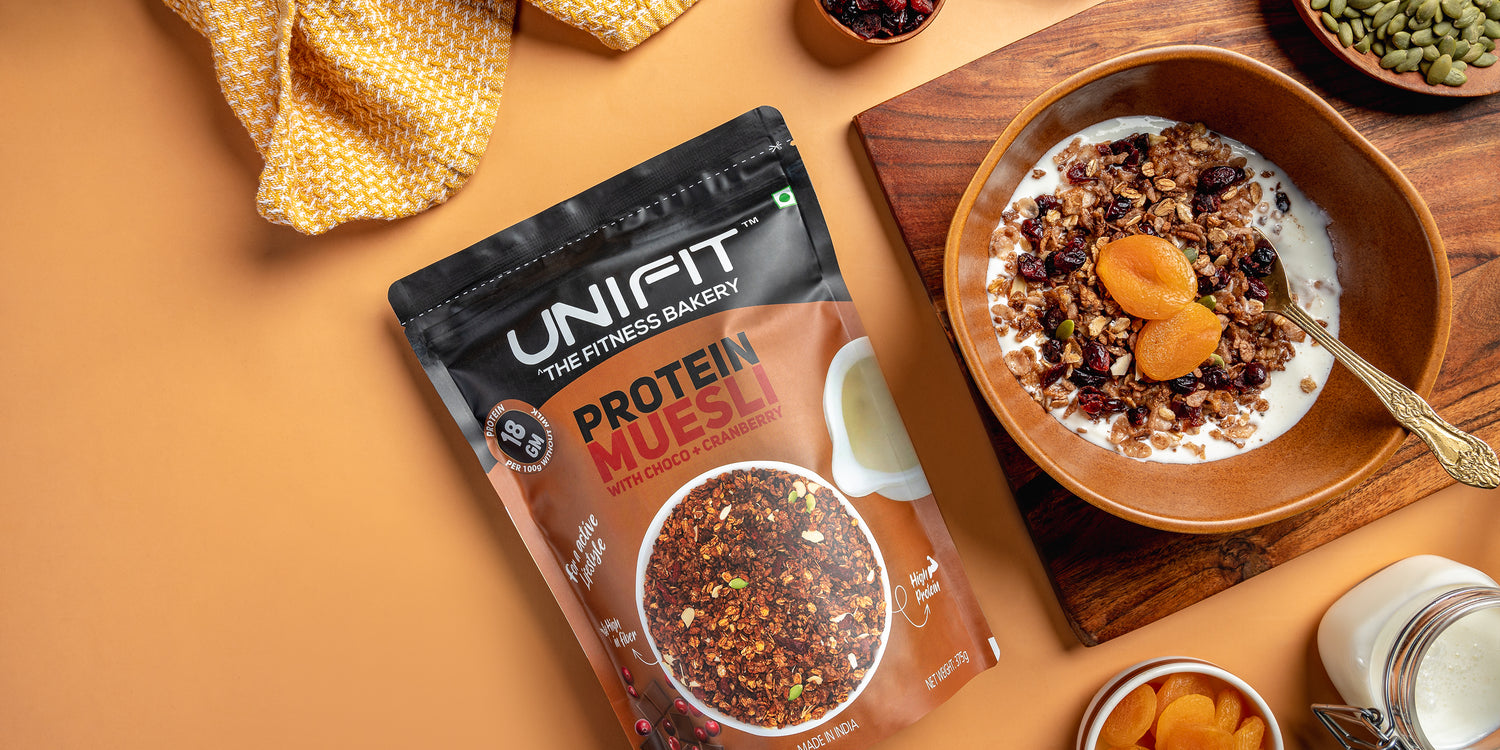 About UNIFIT
After doing the market study we found the need for such products is because protein is one of the major macro-nutrients in our diet. There's nothing strange in the fact that we see protein as valuable, because it is. After realizing the Gen-Z & millennial interest in protein foods, our team started researching on the right ingredients (all natural) with right amount of protein to be added after consulting top-notch nutritionists and then involving our chefs for taste enhancement thereby working with all required certifications for safe consumption.
About Parent Company
Sunrise Victuals Pvt. Ltd. is a non dairy bakery Ingredient manufacturing parent company of Unifit. It is well equipped with state of the art plant having advanced machines and tools to manufacture the products At Sunrise Victuals Pvt. Ltd, we are proud to have conquered our market with our right quality. Our stern quality checks never allow any low grade product to step into our factory.