Elevate Every Bite: Unleash the Power of Protein with Our Irresistible Trio – Where Taste Meets Wellness!
Regular price
Rs. 1,148.00
Regular price
Rs. 1,248.00
Sale price
Rs. 1,148.00
Unit price
per
Sale
Sold out
OFFERS

GET 10% OFF ON YOUR FIRST ORDER WITH COUPON CODE NEW10🎉

🎁SHOP FOR ₹1400 & UNLOCK A FREEBIE WORTH ₹549🛍️
Share
View full details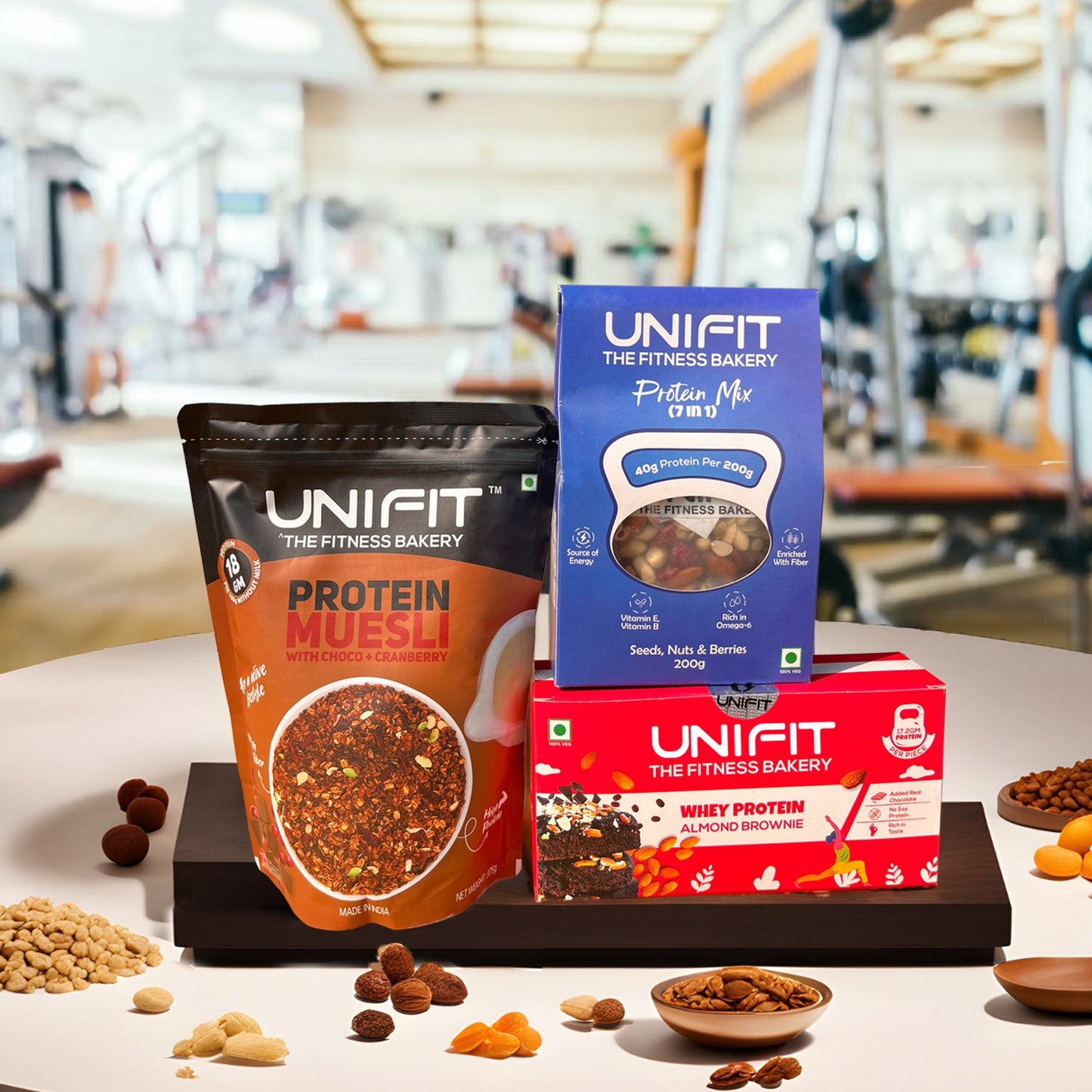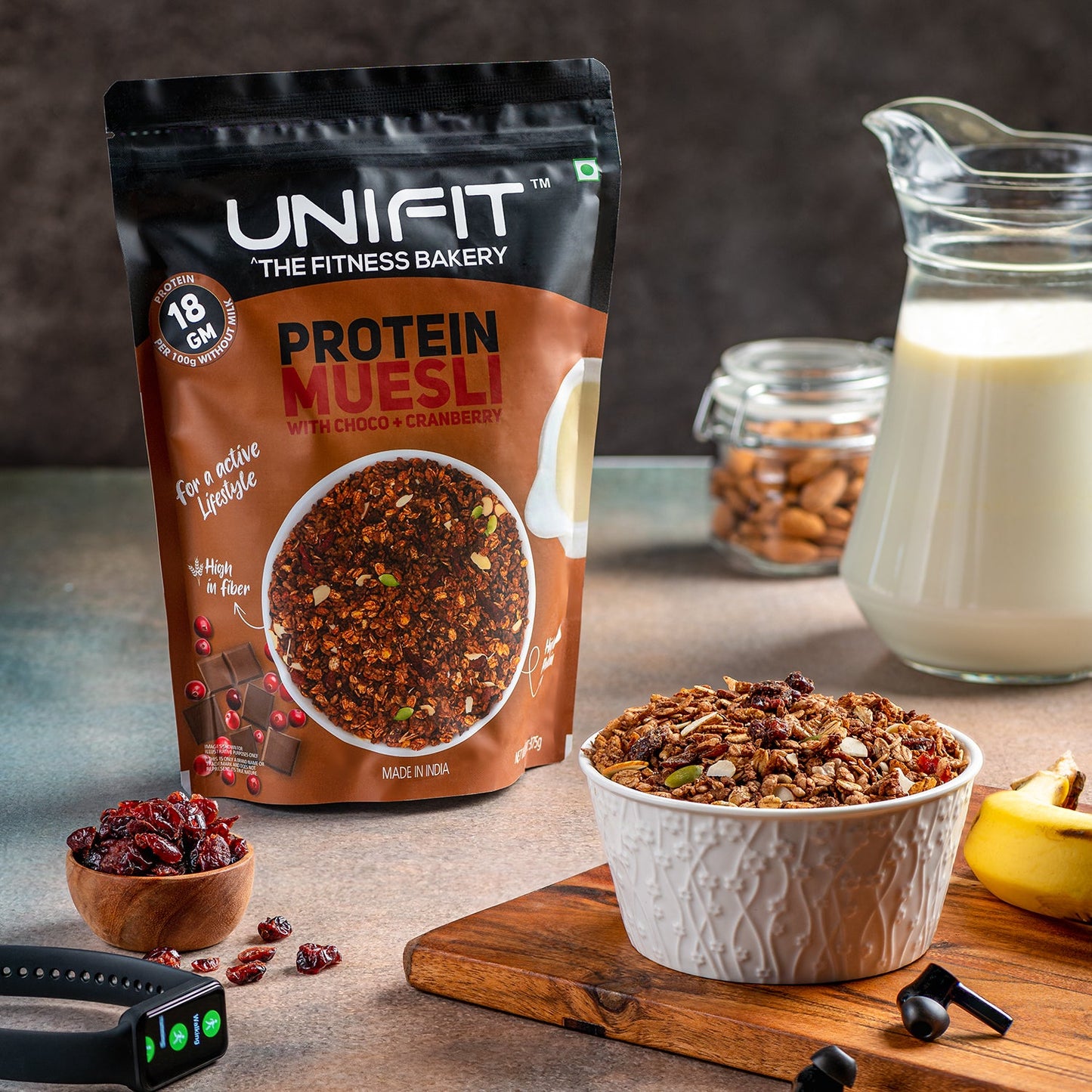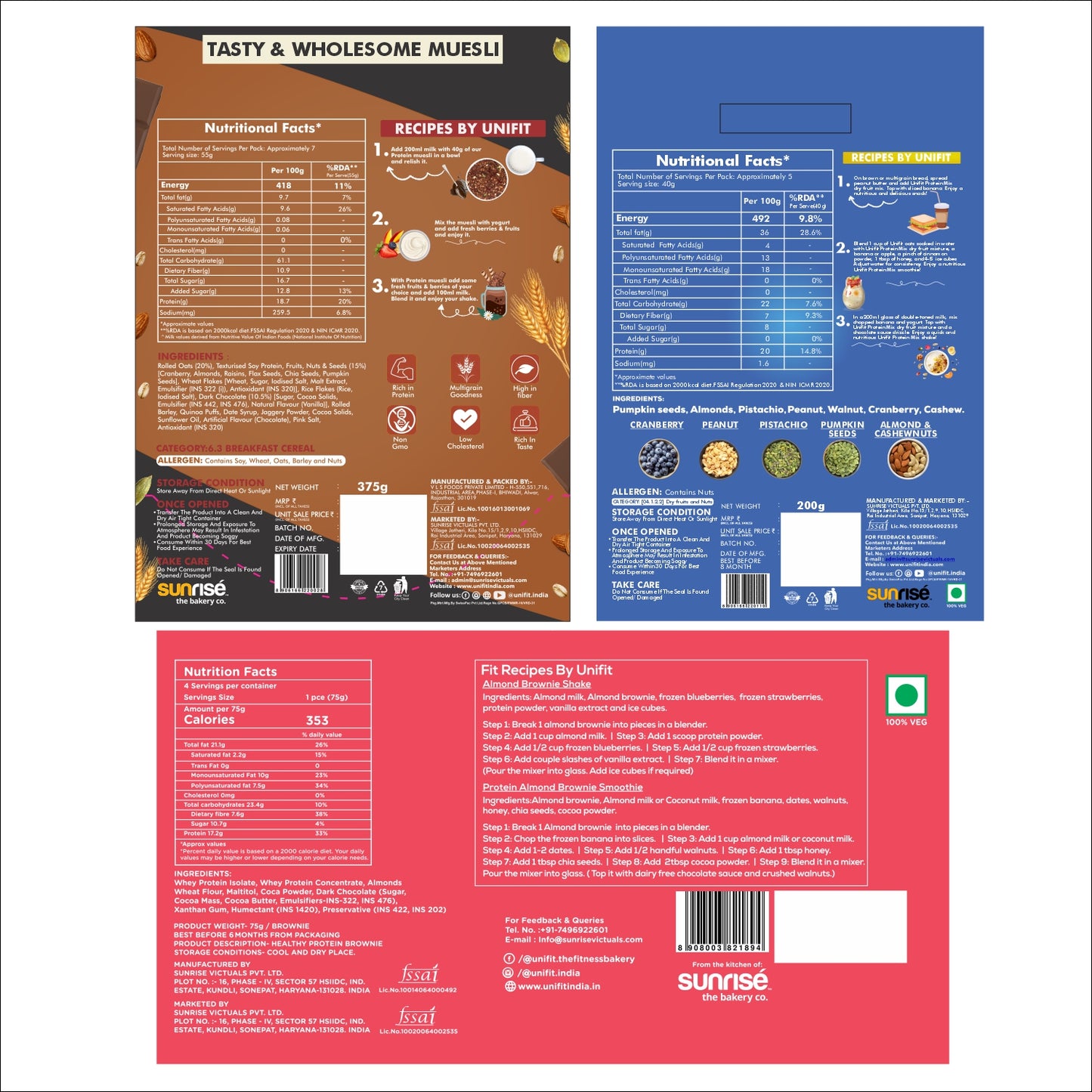 Collapsible content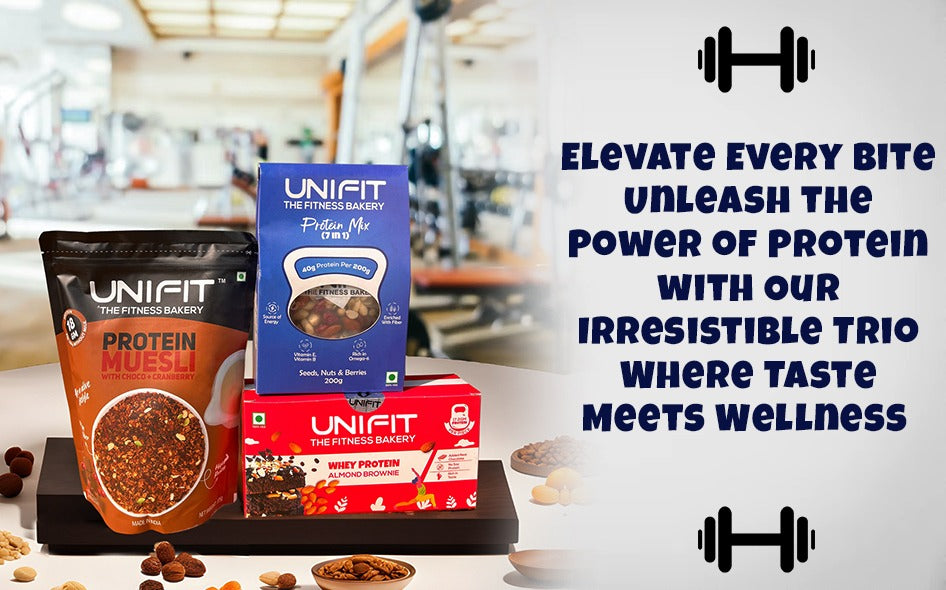 DESCRIPTION

• Store in a cool & dry place away from direct sunlight.
• Once opened, store in an airtight container.
• FSSAI Code: 10020064002535

Protein-Packed Mornings: Start your day right with Protein Muesli, a hearty blend of grains and quality protein for a nutritious kick.
Decadent Muscle Fuel: Indulge in guilt-free pleasure with the Whey Protein Almond Brownie, a delicious treat loaded with muscle-repairing protein.
Nutrient-Dense Snacking: Elevate your snack game with the Protein 7 in 1 Seeds Mix, a powerhouse of essential amino acids in a crunchy, flavorful mix.
Balanced Lifestyle: This dynamic trio ensures a well-rounded, protein-packed diet for fitness enthusiasts and health-conscious individuals.
Delicious Fusion: Experience a delightful fusion of flavors as you savor the benefits of these protein-rich products.
Strength in Every Bite: Unleash the power of protein for a stronger, healthier you with this curated combination.
FIT RECIPES BY UNIFIT

Protein-Packed Bliss Bowl:

Ingredients: 1cup Protein Muesli, 1 cup Greek yogurt or your preferred yogurt, 1 Whey Protein Almond Brownie (crumbled), 1/2 cup Protein 7 in 1 Seeds Mix, Honey

In a bowl, combine Protein Muesli and Greek yogurt, creating a nutrient-rich base.
Crumble the Whey Protein Almond Brownie on top, adding a layer of protein-packed indulgence.
Sprinkle the Protein 7 in 1 Seeds Mix generously for a crunchy, nutrient-dense sensation.
Repeat the layers for a visually appealing bowl, ensuring a balanced fusion of textures.
Finish by drizzling honey or your preferred sweetener for a touch of sweetness. Enjoy your Protein-Packed Bliss Bowl
DELIVERY DETAILS

We dispatched orders within 2-4 working days. Post that, it takes 1-2 working days for deliveries within Delhi and 3-4 working days outside Delhi.

- For any order queries, please mail us at reach unifitlive@gmail.com

- Standard Shipping Rate Applicable 

- Credit Cards, UPI and Wallet payment options 

-Cash on Delivery is available on order above ₹600