Elevate Your Bite, Energize Your Lifestyle – Indulge in the Perfect Harmony of Matcha, Protein, and Nutty Goodness!
Regular price
Rs. 1,420.20
Regular price
Rs. 1,578.00
Sale price
Rs. 1,420.20
Unit price
per
Sale
Sold out
OFFERS

GET 10% OFF ON YOUR FIRST ORDER WITH COUPON CODE NEW10🎉

🎁SHOP FOR ₹1400 & UNLOCK A FREEBIE WORTH ₹549🛍️
Share
View full details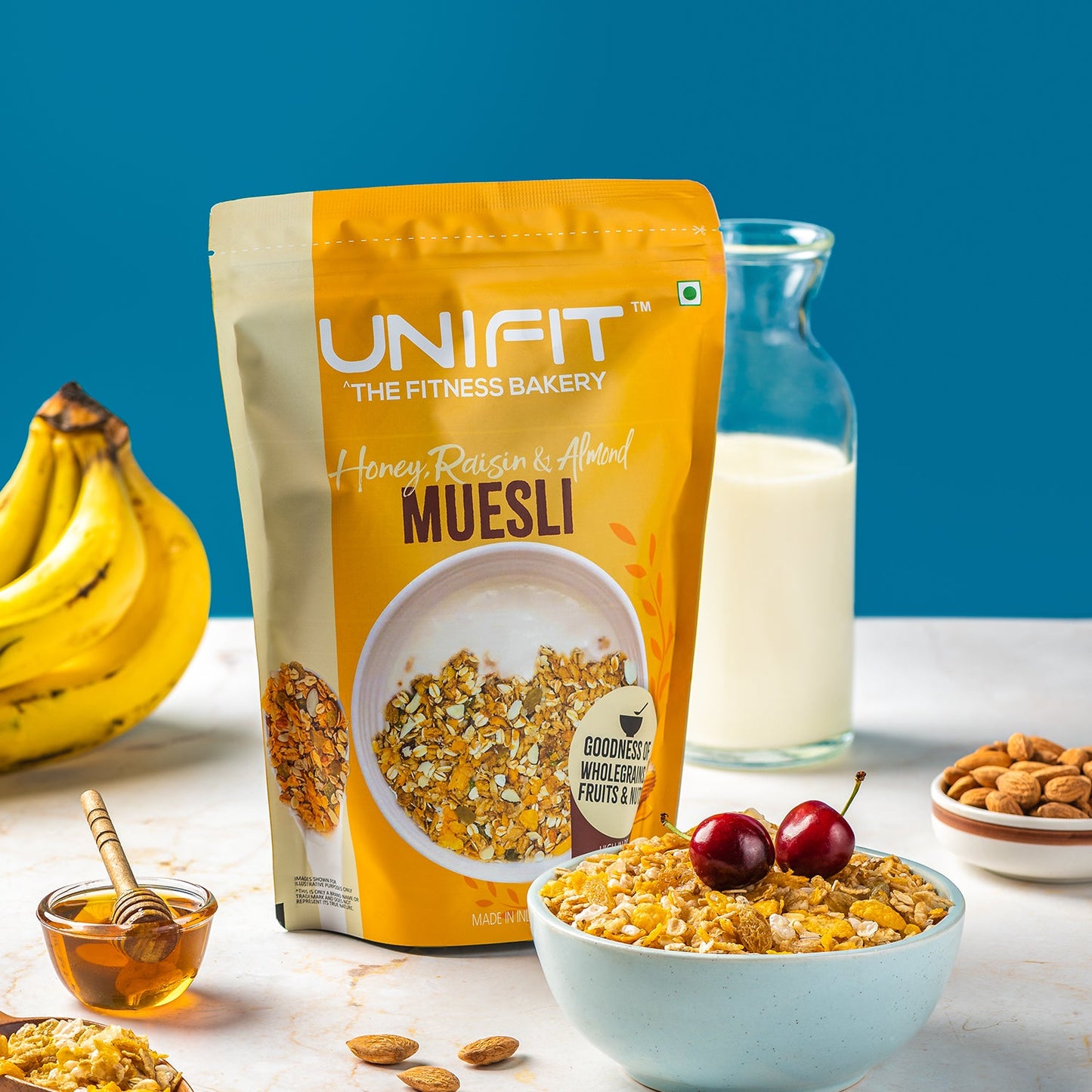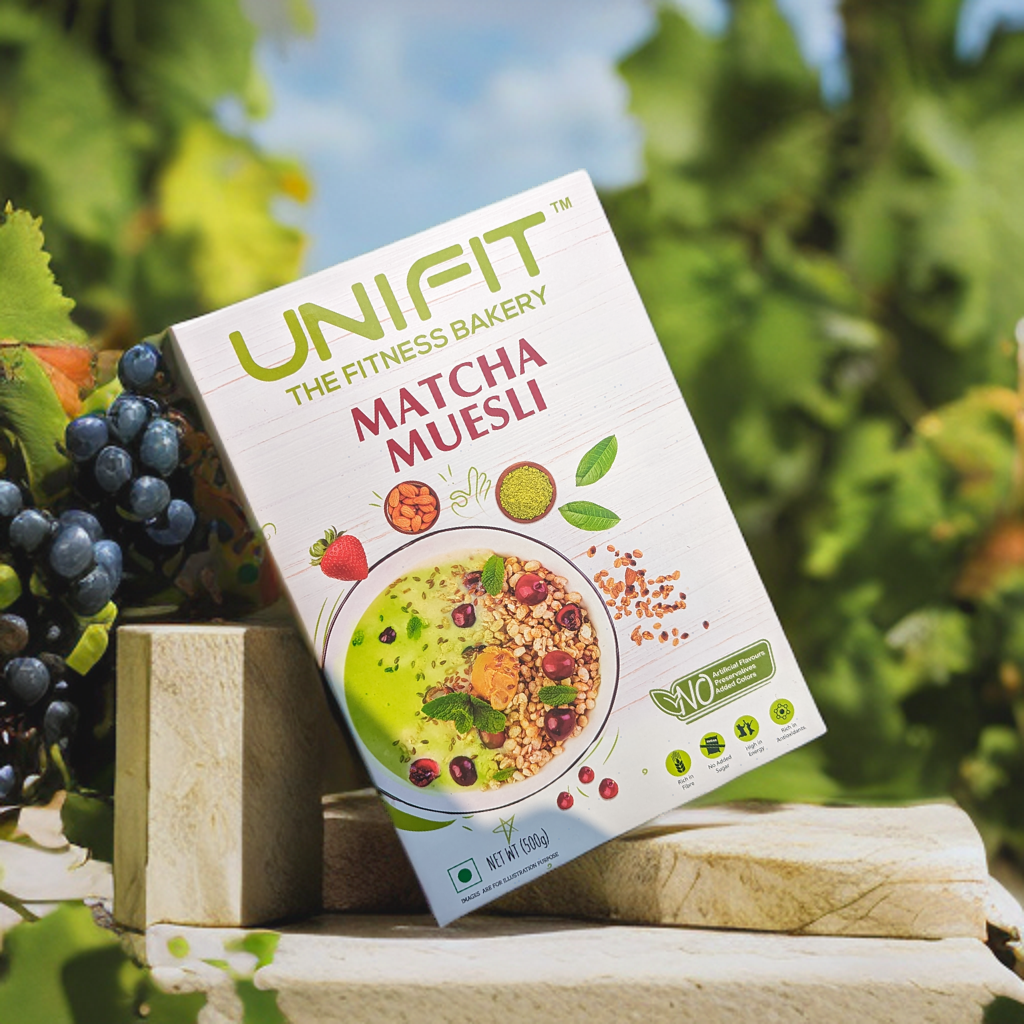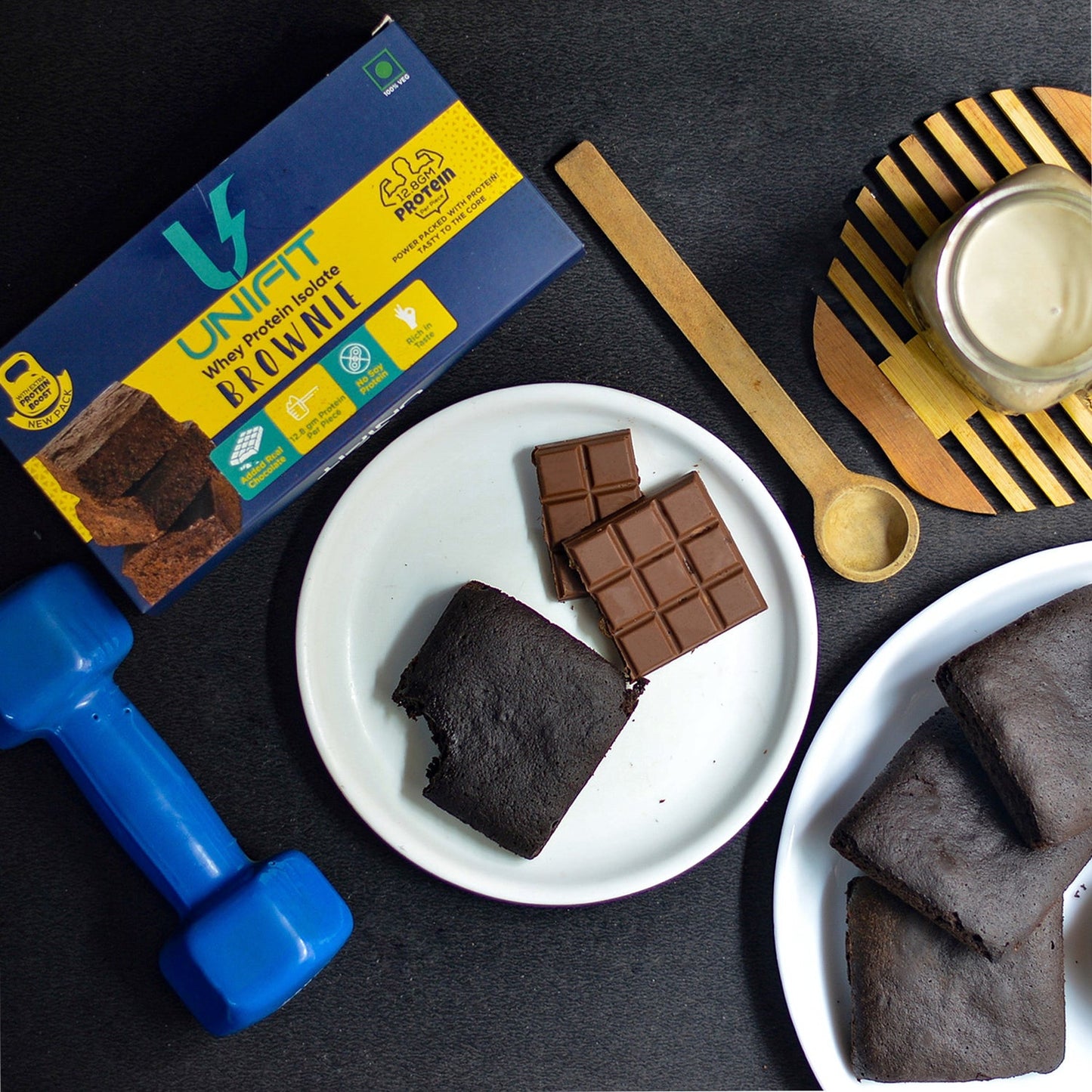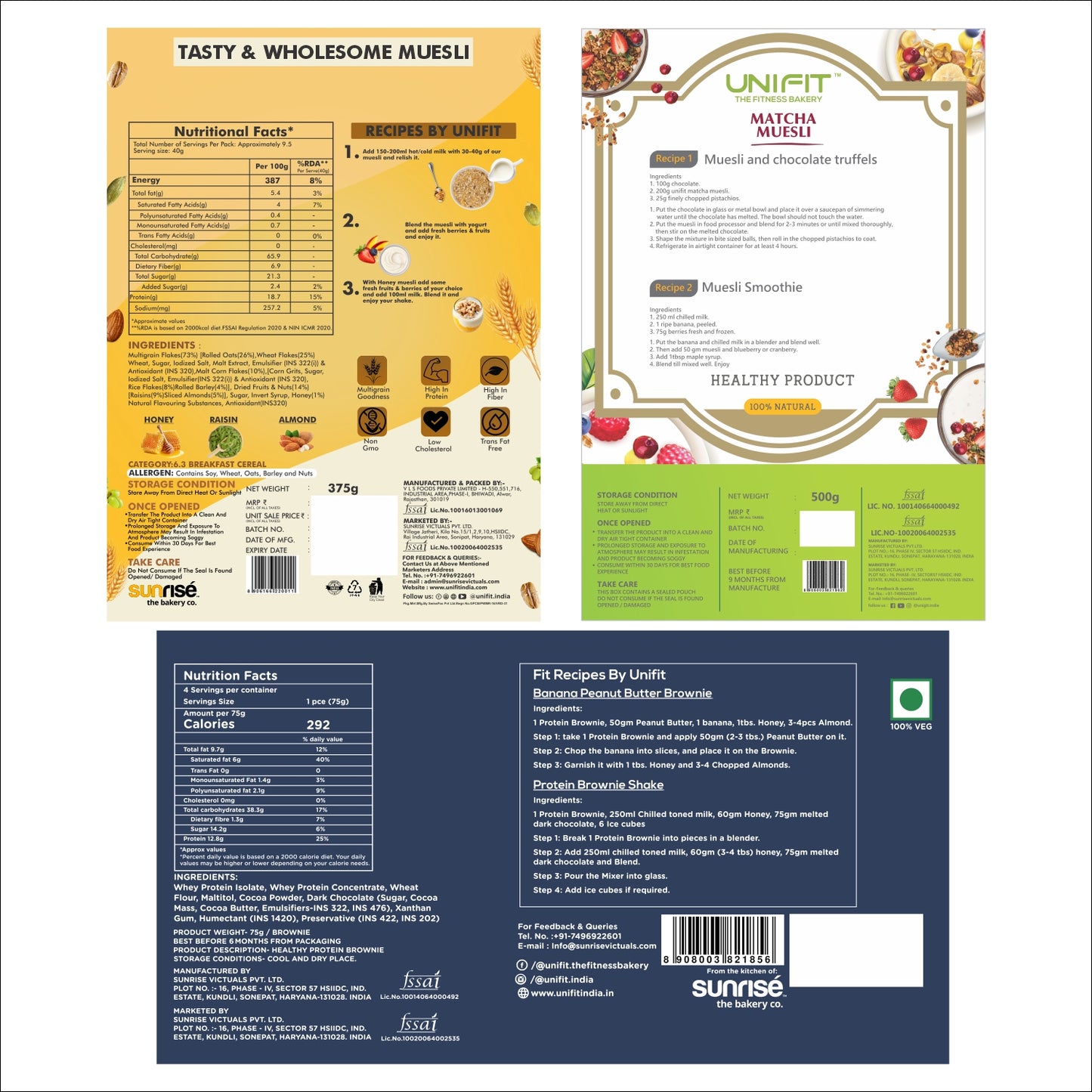 Collapsible content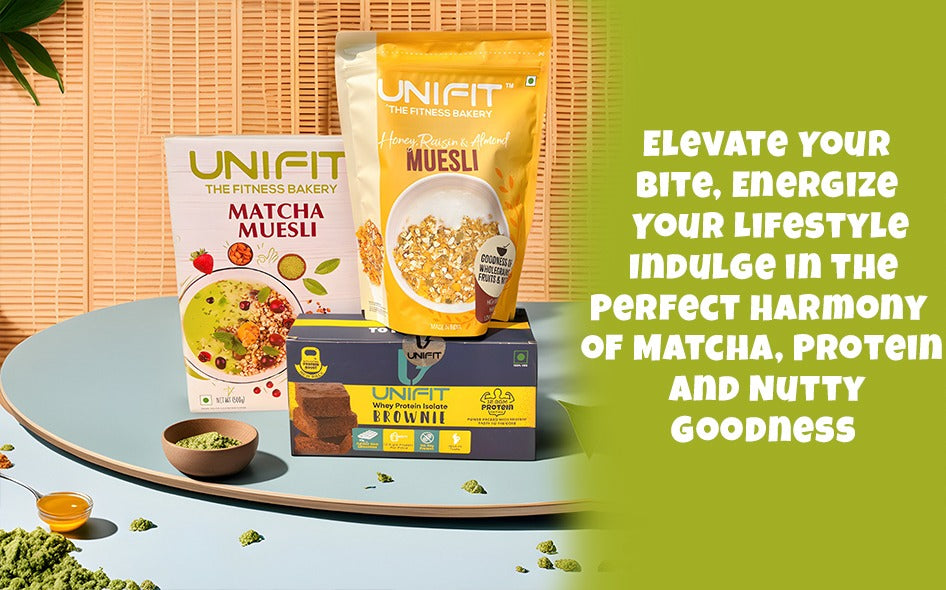 DESCRIPTION

• Store in a cool & dry place away from direct sunlight.
• Once opened, store in an airtight container.
• FSSAI Code: 10020064002535

Matcha Muesli: Begin your mornings with the vibrant fusion of antioxidant-rich matcha and nourishing grains.
Whey Protein Brownie: Fuel your workouts with a guilt-free indulgence – a protein-packed brownie for muscle recovery.
Honey Raisins Almond Muesli: Snack sensibly on a delightful mix of crunchy almonds, sweet raisins, and golden honey.
Balanced Nutrition Trio: Enjoy a harmonious blend of flavors and nutrients that contribute to a well-rounded and energizing daily diet.
Tantalizing Tastes: Satisfy your taste buds with a delightful combination that strikes the perfect balance between health and indulgence.
Holistic Wellness: Embrace a healthier lifestyle effortlessly, as this trio delivers a convenient and nutritious way to nourish your body
FIT RECIPES BY UNIFIT

Matcha Protein Power Parfait:

Ingredients: Matcha Muesli, Whey Protein Brownie, Honey Raisins Almond Muesli, Greek yogurt, Fresh berries

Instructions:

Base Blend: In a bowl, mix Matcha Muesli with almond milk, letting it soak for a refreshing base that's rich in antioxidants.
Whey Brownie Layer: Crumble Whey Protein Brownie on top, adding a decadent layer of protein goodness for a post-workout treat.
Sweet Crunch: Sprinkle Honey Raisins Almond Muesli generously for a delightful crunch, balancing sweetness with wholesome almonds and raisins.
Repeat for Layers: Repeat the layers for a visually appealing parfait, creating a symphony of textures and flavors.
Top with Honey Drizzle: Finish with a drizzle of honey for a touch of natural sweetness, making this Matcha Protein Power Parfait a satisfying, nutritious delight. Enjoy!
DELIVERY DETAILS

We dispatched orders within 2-4 working days. Post that, it takes 1-2 working days for deliveries within Delhi and 3-4 working days outside Delhi.

- For any order queries, please mail us at reach unifitlive@gmail.com

- Standard Shipping Rate Applicable 

- Credit Cards, UPI and Wallet payment options 

-Cash on Delivery is available on order above ₹600